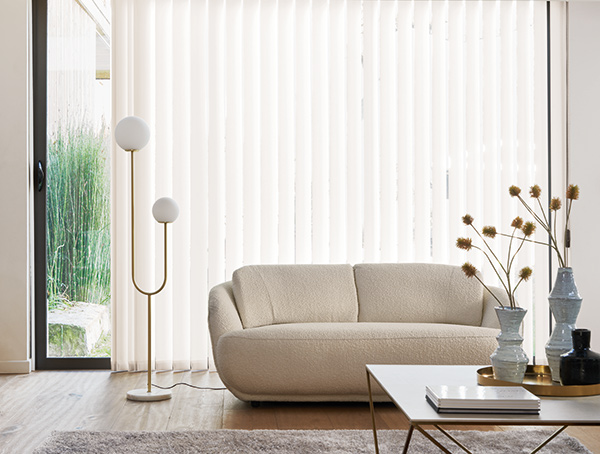 Vertical blinds
Why choose a vertical blind?
For decoration by choosing to combine different vertical bands

Large picture windows

Windows with an unsual shape or under eaves

Room dividers and creating spaces
Vertical blinds

Description

The vertical blind is totally customisable : choice of band width ( 63, 89 or 127 mm), choice of fabric (decorative or technical) and choice of colour/s.

- Rrack 40x25mm, 5 colours available: white, black, anodised aluminium, brown, ivory (beige) or RAL coated on demand
- PVC chain white, black, grey, brown, beige


OPTIONS :
- Metal chain
- Single operating chain
- Motorisation
- Special shapes (trapeze or vertical or horizontal bend)
- The band finishes can be welded plates to modernise the product and guarantee longer use

- Compact size
- Central opening possible, left or right drawing.